Celebrating victories and representation 
Dr. Sally Ride honored with a statue at the Cradle of Aviation Museum in Garden City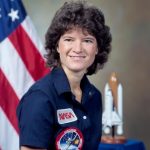 In 1983, Dr. Sally Ride became the first woman in space when the Shuttle Challenger lifted off.  Now, almost 40 years later, Dr. Ride is being honored with a 7-foot tall statue titled "The First Woman In Space."
Looking for some good reading material? Check out the latest list from  gender and women's studies librarian Karla Strand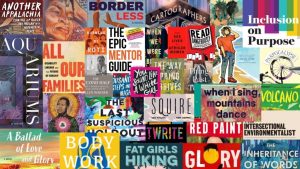 Each month Karla compiles a list of new books being published by writers from historically excluded groups for Ms.
Mattel and Barbie are working to close the "Dream Gap" (and have been since 2018!)
Quarter Featuring Maya Angelou Goes Into Circulation (1/10/22)
While she is not the first woman to be featured on American currency, civil rights activist Maya Angelou is the first Black woman to appear on the quarter.  As part of the "American Women Quarters Program, Angelou along with astronaut Sally Ride; actress Anna May Wong; suffragist and politician Nina Otero-Warren; and Wilma Mankiller, the first female principal chief of the Cherokee Nation are featured on quarters that entered circulation this week and will be shipped out through the year 2025.
Read more about the American Women Quarters Program
HERE